This past December, Ride on St. Louis (ROSL) suffered from some serious flood damage. This isn't the first time they've faced damages because of flood water, but this time around, the flood waters rose higher than they had before, causing extensive damage.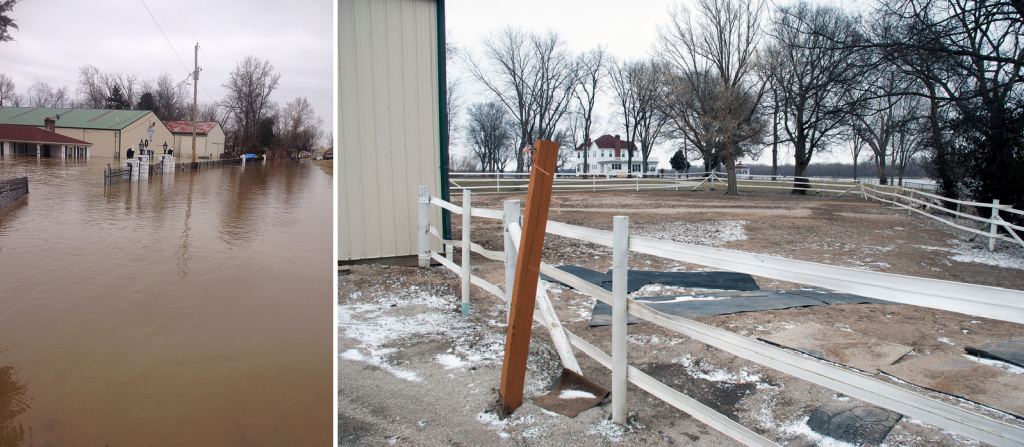 Ride on St. Louis is an equine assisted therapy program that uses horses to help children and adults with disabilities, veterans, and disadvantaged youth in the greater St. Louis area.
The repairs ROSL's electrical systems needed were complex, which meant they needed the help of licensed electrical contractors. With donated supplies and volunteered time by the Electrical Connection they're getting the repairs they need.

The Electrical Connection is a partnership between the International Brotherhood of Electrical Workers (IBEW) Local 1 and the St. Louis Chapter of the National Electrical Contractors Association (NECA). The efforts are lead by Summit Electric, Inc. who are managing the repairs with a team of electricians.

Luckily, with the help of the IBEW/NECA Electrical Connection, repairs are underway and the start of ROSL's spring program will only be delayed by a couple of weeks.
For more information on Ride on St. Louis: visit their website here.
For more information on this story: St. Louis Post Dispatch, STL Today, STL Today (2), Electrical Connection, IBEW Local 1.